Our story
Love my EV exists to show how electric vehicles can be affordable and accessible for everyone. We started developing the website after switching to an EV ourselves in 2019. We loved the driving experience, but we also saw EVs brought with them a win-win of cheaper and greener energy.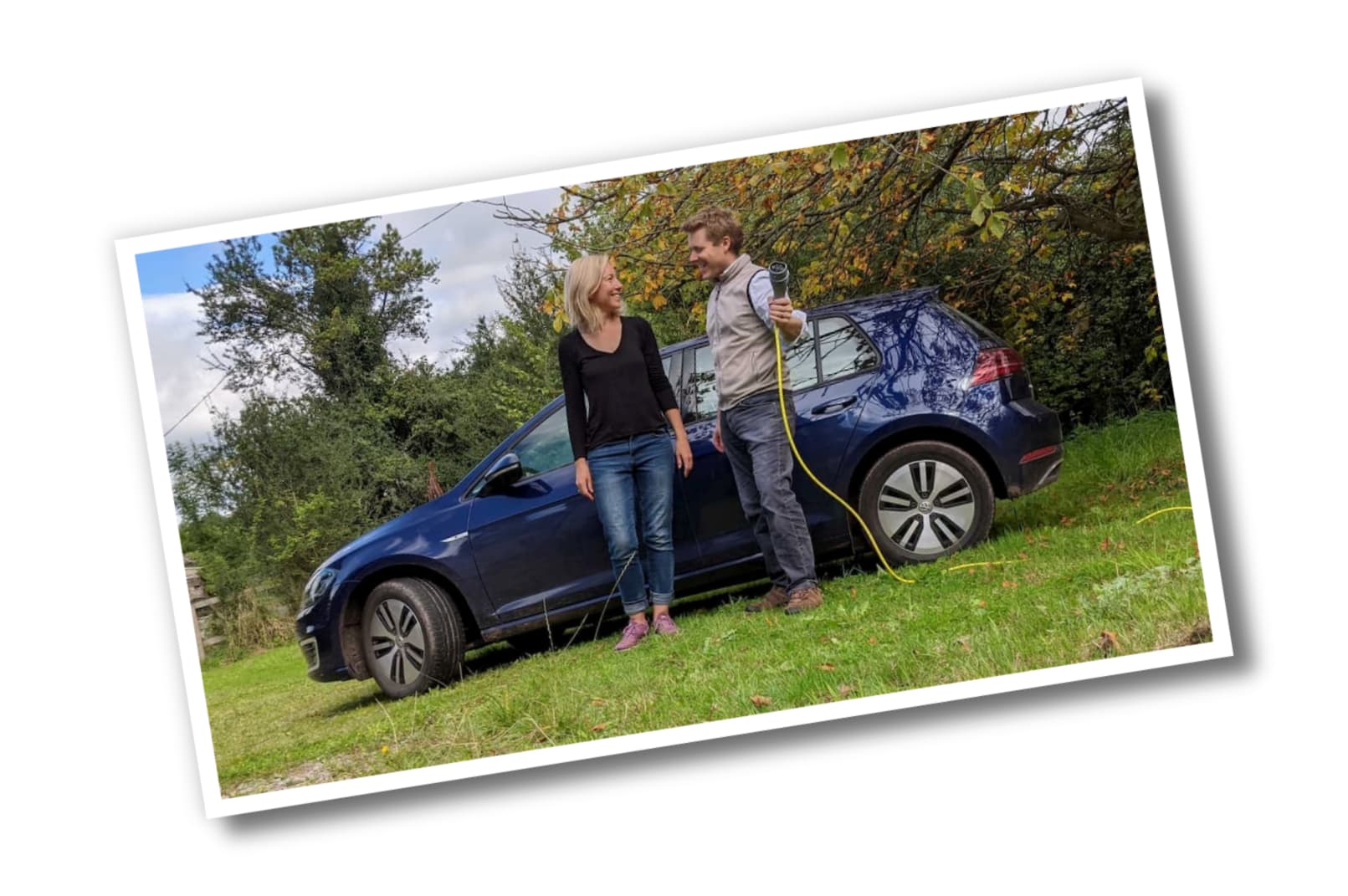 Meet the team
Mat Thomson
Co-Founder and CEO
Mat is on a mission to put his 20 years of clean energy experience to good use. Having built a pan-Africa C&I solar PV company and led the development of numerous cleantech software tools, he is ready for the net-zero challenge.
Tom Cook
Co-founder and Technical
Tom speaks more programming languages than he cares to remember. With a background in wind turbine control system design and implementation, Tom is hoping one day to power his XJR with clean energy.
Laura Thomson
Co-founder and Comms
Laura brings design and editorial experience to the team. As an EV convert and energy-saving master in her spare time, she could write the book on cost-effective, carbon-squashing living.
David Stevens
Advisor and Investor
Since stepping down as CEO of Admiral in Jan 2021, David has been actively involved in helping us shape our consumer offering. He drives an I-pace.
Lord Digby Jones
Advisor and Investor
Digby grew up in the Midlands' motor industry. He now advises numerous corporations. He was formerly Director-General of the CBI and a Minister of State for Trade and Investment. And he loves his Nissan Leaf.
Patrick Lloyd-Bradley
Advisor and Investor
Patrick lives and breathes brand, marketing and digital. With extensive experience across numerous sectors, he has an impressive track record in delivering strategic change.
Tony Samra
Advisor and Investor
Tony is all about impact. He is an experienced programme director delivering transformational change programmes in financial services and insurance industries and across the public sector.