Charging at home using an EV tariff is the cheapest and most convenient way to add miles to your electric car. These EV-friendly 'time-of-use' tariffs come in many different forms, but basically mean you can plug in and charge overnight for super-low rates. This means you pay less to charge. Plus, by avoiding the evening energy 'rush hour,'  you use more renewable power and will reduce the carbon behind each mile you drive.
Here we've brought together all the EV tariffs from the likes of EDF, E.On Next, British Gas, and Scottish Power, as well as from smart challengers, like Ovo and Octopus Energy.
We 've listed these EV-friendly electricity tariffs starting with the cheapest off-peak rate. Remember to look at the day rates and the daily standing charge too, as these can be higher than on their usual tariffs. To find the best tariff for your EV charging and all your home energy use, try our free EV tariff comparison.

4.5p/kWh off-peak
35 hours off-peak/week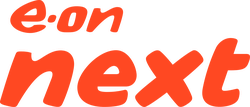 4p/kWh off-peak
28 hours off-peak/week
Next Drive
(Limited charger/car compatibility)
Supplier rating: unknown
Day: 19.33p Night: 4p Standing charge: 23.23p/day Off-peak: 12am - 4am Dual fuel only, limited compatible chargers/cars
Free EV tariff check
See tariff details

From 5p per kWh
28 hours off-peak/week

Dynamic prices
147 hours off-peak/week

From 5p per kWh
Managed charging in 42 hours/week
Intelligent Octopus
Supplier rating: 4.3
Day: 15.91p Night: 5p Standing charge: 25.00p/day Beta product, limited compatible cars/chargers Managed charging in 6 hours/night off-peak, 23:30-05.30
Free EV tariff check
See tariff details

From 4.5p per kWh
21-35 hours off-peak/week
Octopus Go Faster
Supplier rating: 4.3
Day: 15.91p Night: 4.5-5.5p Standing charge: 25.00p/day 3,4 or 5 hours/night off-peak, staggered from 20:30 Availability limited - join Go and switch
Free EV tariff check
See tariff details

Flat rate for car charging
Drive + Anytime
Supplier rating: 2.85
Anytime: 5p/kWh car and 17p/kWh home, fixed for 12 months. Standing charge: 33p/day. Dual fuel only. Exit fees: £30/fuel
Free EV tariff check
See tariff details

100% green sources

Multiple rates
49 hours off-peak/week
Tide 2023
Supplier rating: 4.65
Peak: 43.22p, Off-peak: 12.24p, Normal: 17.34p Standing charge: 41.73p/day Peak: Monday-Friday 4-8pm, Offpeak: midnight-7am
Free EV tariff check
See tariff details

4.7p/kWh off-peak
35 hours off-peak/week

5.99p/kWh off-peak
35 hours off-peak/week
Electric Drivers (Jul 2023)
Supplier rating: 3.45
Day: 19.5p Night: 5.99p Standing charge: 25p/day Night tariffs apply from 12am - 5am. Dual fuel only.
Free EV tariff check
See tariff details

100% green sources

Extended off-peak
98 hours off-peak/week
GoElectric 98 Jan 22
Supplier rating: 4.15
Day: 24.63p Night: 10.05p Standing charge: 32.4p/day 98 hours of off-peak - 9pm - 7am and all day Saturday and Sunday.
Calculate your savings
See tariff details

Trial tariff

£40 off home charger

2000 miles free

Up to 8,000 miles free
Note: these prices have come either directly from the energy supplier's website, or have been obtained by contacting the energy supplier directly. These prices are correct for a medium family home in South Wales. Your prices and quotes may differ slightly, in most areas prices will be lower.
For this list, we've assumed monthly direct debit payments and paperless bills. If you choose to pay quarterly or annually, or you have paper bills, some of these prices may change.
All EV energy tariffs in the UK guarantee 100% renewable energy, although the way in which they back this promise does vary.
The star ratings given to each supplier are based on customer service, as measured by the Citizen's Advice Bureau.
What's the best EV energy tariff for me?
An EV adds around a month's electricity use (250 kWh) for every 1,000 miles you drive. An average UK driver doing 8,000 miles would add around £30/month to their electricity bill by charging an electric car without switching tariff.
Whilst the off-peak rates can be quite appealing, remember that these tariffs might not always offer the best value if you have higher home use that you can't shift - especially if you're not doing very high mileage in your electric car.
Some of these tariffs are compatible with economy 7 and 10 meters - but most work with a smart meter. Speak to your utility about getting a smart meter installed.
How to choose an EV-friendly tariff
Choosing between EV tariffs can tricky, as you'll have to make a judgement on the amount you will use at peak and off-peak rates. On top of that, you'll have to work out what any extra benefits that the utility has bundled in are worth to you.
Several companies offer 'free miles' when you plug in overnight. While thousands of miles sounds great, but don't forget that 2,000 miles is a discount of less than £10 per month. Check the rates they quote for electricity at any other time of the day, and the standing charge. Depending on all your normal home use you might end up paying more for that cheap overnight charging.
Some offer a free or discounted charger installed at your home. This might suit you if you are considering buying your first an electric vehicle, but the unit rates might not stack up if you are already set up to charge at home.
Who are the best energy providers for electric vehicle owners?
Octopus energy have been hard to beat in terms of price and customer service for EV drivers. However, EDF and Ovo have both recently launched tariffs that are competitive on price and offer more flexibility for EV charging and different home energy use patterns. Although it's currently limited in terms of compatible car and charger types, E.On Next has a super low off-peak rate and a clever app to help you keep on top of your charging costs and track the carbon intensity of your energy. At the other end of the scale, big 6 providers like Scottish Power make it very difficult to obtain a quote until you are already an energy customer.
Can I use an Economy 7 meter to charge my EV?
Most electricity suppliers will require you to fit a smart meter to your property before you can switch to one of their EV tariffs. They will generally do this for free. However, if you can't do this yet (generally because of lack of mobile phone coverage these meters need) it's also worth looking into having an Economy 7 or Economy 10 meter fitted to your property. This will allow you to take advantage of cheaper rates at off-peak times on several tariffs.
Does an electric car mean paying more on electricity bills?
Running costs for electric cars are much lower than a conventional car, but charging your car increases your home electricity consumption considerably. One unit (a kWh) will allow you to drive 3.5-4 miles. Some high-mileage drivers nearly double their energy use with home charging. If these drivers don't switch, their bill with double too.  
An average driver will see their use going up by around 50%. Switching to an EV tariff can mean paying about the same as before, especially if you can shift other use into the off-peak hours. As well as switching tariff,  check out our top tips for saving money on EV charging.

If you switched to an EV to make a difference with zero-emission miles, why not get a complete picture of the impact you can make with clean home energy? Would solar pay? Does a home battery make sense? As well as finding the best tariff,  our free EV charging and home energy assessment can  show you how to squash your home's energy carbon footprint and become more energy self-sufficient.